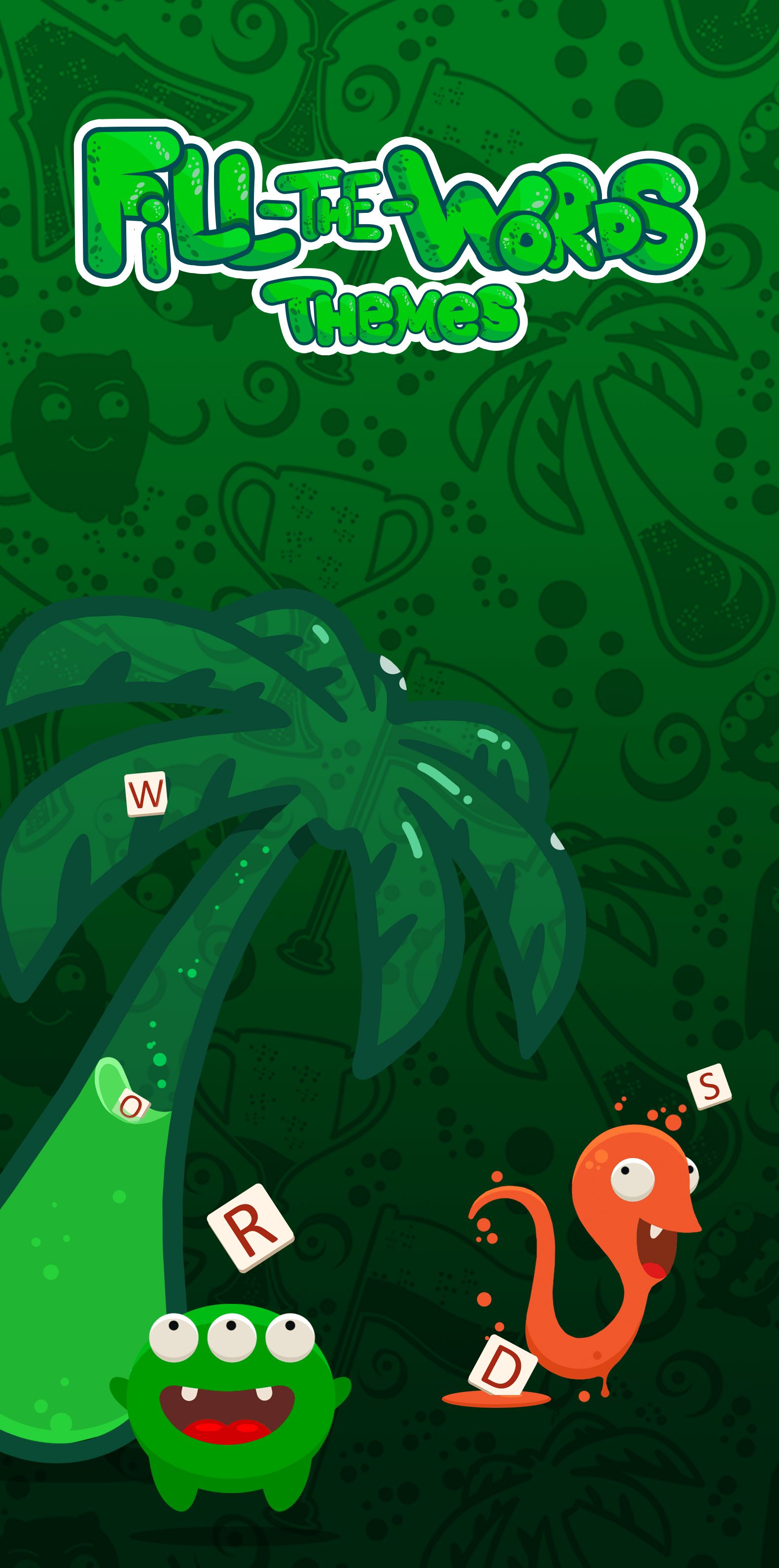 Fresh Thematic view to the word searching
From the mad scientists who brought you Fill the Words comes another goo-filled game: Fill the Words: Themes!
There's a twist on the previous formula. This time, you need to search for words related to one of the given topics such as Plants, Space, Food, Sports, Army, Animals and Your Dad's Hairy Armpits.
If this game had a taste, it would be peanut butter and jelly sandwiches. And if it had a smell, it would be the smell of victory (no, not of your dad's armpits…they're not really in this game)! Want to find out what victory smells like? Then download this game for FREE and find out for yourself!
Unlike Frankenstein's monster, this is an experiment which can't possibly go wrong. Once again, those cute test-tube made monsters are back to lend you a helping hand, claw or tentacle should you need a hint.
So, don't be shy – they won't bite. With hundreds of challenging levels to get through and Achievements to earn, you're going to need all the help that you can get.
Want to prove that you're smarter than all of your friends? Now you can!
Share your highest scores on social networks and challenge your friends to a word duel.
If you're still friends after you're done gloating about your victory, then congratulations! You really were smarter than them after all. Fill the Words: Themes is free to install, so there's no excuse not to play the best ever Word Search game (or at the very least, the best one named Fill the Words: Themes).