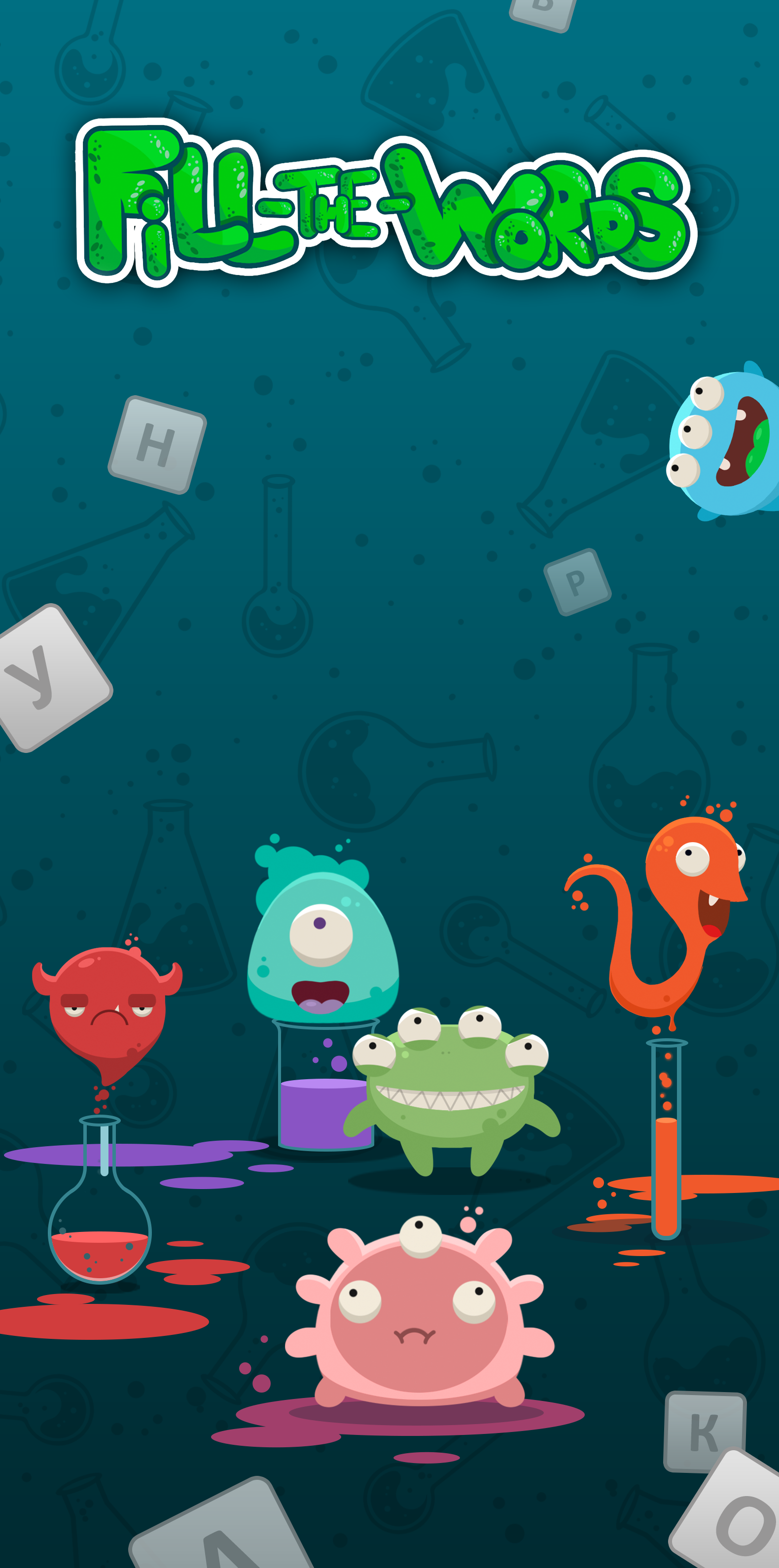 Genetically modified word searches
What have we cooked up in our laboratory this time? Here's a tasty treat with zero calories: a twist on the typical word search game.
Create cute critters by filling up test tubes with weird and wonderful words, such as "Reading" and "Bread." Prior to playing this game,
I was eating this crusty loaf-like substance without knowing what to call it! Now I call it Bob.
There are over a hundred levelsand many monsters to create, each cuter than the last. And what's more, those monsters aren't just there to look pretty (well, I think they're pretty).
If you get stuck, they'll give you tips such as "The first letter is a B" and "Tidy your room and you'll feel happier." Wait…no, just the pointing out the first letter one. The tidying tip came from some other guy.
With monsters, multiple levels, over a thousand words to find, Achievements and social media support included, I bet you're thinking you'll have to pay an arm and a leg just to play this bad boy. Well, think again! That's right, you can keep your limbs! We're not charging you anything to install the game: it's completely free! As an added bonus, we'll even occasionally let you get your breath back in-between rounds, by giving you the chance to watch some advertisements. You're welcome!
So, what are you waiting for? Stop reading this and install Fill the Words already! I said stop! Really, there's nothing else to see here. Oh, forget it…